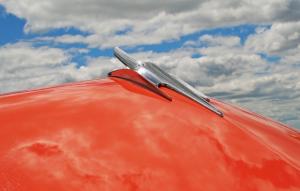 I started this blog on the feast of the Epiphany, January 6, 2012, to celebrate my joy at surviving five cardiac arrests on January 6, 2011. For the next 365 days, I posted a photo or piece of art that I created that reflects what I call the Optimism of Color.

Through vibrant colors and bold visceral forms, these works shout out my joy at being alive, and my good fortune at being able to continue to make art. The images, celebrating life and the cathartic and healing properties of art-making, form part of my personal, creative response to a seemingly mundane accident that led to near death. Working on the images has taken me far from the trauma of my accident and the depression that followed me through recovery.

Each of the images I post brings a smile to my face. I hope they bring you similar joy and laughter through the Optimism of Color.

Starting January 8, 2013, this blog went to a twice-weekly format and I am posting images every Tuesday and Friday. To view click below...